paganscradle
biography
always keep trying to make a new tune...love all kinds of music.happy to make music.love to listen..
7

May 6th, 2016 + 4:05 AM
·

paganscradle
This is a cover of song by me and my daughter Jo. I did the music and arranged the vocals and mixing. This is a copy but our own version/rendition. Hope you like it. Thanks.
9

March 21st, 2015 + 11:03 AM
·

paganscradle
Its been a long time since I was on here.. but thankfully I have had chance to post another little ditty.. this is a remake of the Franciose Hardy song. I have made my own little version of it.. Hope you like.
15

December 8th, 2008 + 3:12 PM
·

paganscradle
i was listening to scooter.. and i thought of my own version..hope you enjoy listening..its just for fun.x
18

October 27th, 2006 + 4:10 PM
·

paganscradle
well erm its all fairytail like..so if your into grunge...reallyyyyy sorry...its girly..i know...lolol...but hey.thnx for listening..
24

February 16th, 2006 + 6:02 PM
·

paganscradle
Alias:
paganscradle

Status: Offline
Threads:
5
Posts:
327
Songs:
5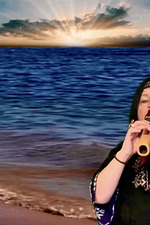 Joined: January 26th, 2006
Last login: July 29th, 2018
My Messengers
| | |
| --- | --- |
| AIM: | n/a |
| ICQ: | n/a |
| Skype: | n/a |